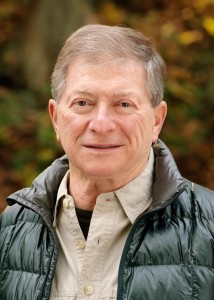 Albert Dragon has backpacked the Appalachian Trail from Georgia to Vermont. He has trekked more than 3 million steps (yes, that's right, 3,600,000+ steps), schlepped a 50-pound backpack, slept on the ground, met a rattlesnake and night-marauding animals, endured blasting heat and bone-chilling hypothermia-inducing freezes.
Along the way, Al has spoken to hundreds of fellow hikers, outdoor enthusiasts, townspeople, and outfitters. He uniquely spent time with two Triple Crowners, that rare breed of people who have completely hiked the three longest trails in the United States—the Appalachian, Continental Divide and Pacific Crest. Each of these three trails are more than 2,000 miles long, extremely challenging and, most importantly, incredibly rewarding for those who make the trek.
Why take up the challenge? What makes trekking across the Appalachian Trail worth the time and effort?
"I love the Appalachian Trail, its adventures, the fun and turmoil . . . . And, in a sometimes crappy world, people you meet who will restore your faith in humanity. I want to tell this entertaining true story that will make people laugh, give them some thrills and the incentive to get up and enjoy the out of doors."
"Along with hiking, my physical activities include Krav Maga, a no-holds barred form of martial arts that really does teach you how to defend yourself. I believe we have become too inactive. Everyone should take their doctor's advice to get more exercise. Hiking is a fantastic way to get in shape. Let's start showing people that they can come of age at any time in their life!"